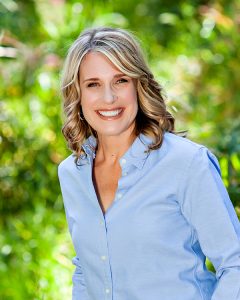 Kerry Lonsdale
Bestselling author and Women's Fiction Writers Association founding member Kerry Lonsdale, Ten Speed Press Executive Editor Lisa Westmoreland, and SheWrites publisher Brooke Warner are among the publishing professionals to join the Exceptional Women in Publishing's 20th anniversary conference on March 30, 2017.
The book publishing panel gives an insider look at an industry in tumult as technology redefines the relationship among authors, publishers and readers. Westmoreland is a 10-year veteran of the publishing industry, during which time the Big Six became the Big Five. Warner, former executive editor at Seal Press, launched SheWrites in 2012 with Kamy Wicoff in response to the ever-increasing barriers for talented aspiring writers. The hybrid publisher, which has signed more than 100 authors, has been growing during a time when the combined share of books published by authors and micro-publishers take up 42 percent of the market share, compared to 34 percent from "Big Publishing."
The panel will also give insights from authors, including:
Lonsdale, a Wall Street Journal and Amazon Kindle bestselling author of such books as Everything We Keep and her most recent release All The Breaking Waves, cofounded the Women's Fiction Writers Association in 2013 to create a safe, nurturing place for male and female writers of women's fiction
An award winner in both journalism and books, Vanessa Hua recently published her short-story collection, Deceit and Other Possibilities, dubbed a "searing debut" by Oprah Magazine. Currently a columnist at the San Francisco Chronicle, Hua also worked at The Los Angeles Times and The Hartford Courant. Her journalism work has appeared in outlets such as The New Yorker online, The New York Times, and The Washington Post. Hua has two upcoming novels to be published by Ballantine: A River of Stars and The Sea Palaces.
Aya de Leon is director of Poetry for the People, where she teaches creative writing in the African American Studies Department at the University of California at Berkeley. Grounded in spoken word and theater performance, De Leon won the San Francisco Poetry Slam in a four-way tie for first place and won critical acclaim for her solo theater show, "Thieves in the Temple: The Reclaiming of Hip Hop." A frequent blogger whose work has appeared in outlets like xojane, Bitch Magazine, Writers Digest, and Essence Magazine, de Leon recently published the feminist heist novel Uptown Thief from Kensington Publishers.
At her London boarding school, Naheed Senzai was voted "most likely to lead a literary revolution" thanks to her successful reading of comic books during class. A Silicon Valley analyst, Muslim, and self-described "exuberant author," Senzai has lived two cultures and all over the world, an experience and upbringing that informs her award-winning children's books, which include Shooting Kabul, inspired by her own husband, Afghan American political scientist Fareed Senzai, fleeing his native Afghanistan from Soviet forces as a boy and ending up in Fremont, California, home to the largest Afghan diaspora in America. Simon and Schuster also published her follow-up books, Saving Kabul Corner and Ticket to India.
The publishers panel, is organized and moderated by dynamo and Fuse Literary Agency founding partner Laurie McLean. McLean truly embodies an exceptional woman in publishing, having worked at a newspaper, then spending 20 years as the CEO of a Silicon Valley publicity agency and nearly a decade as an agent and senior agent at Larsen Pomada Literary Agents in San Francisco. She is the co-director of the annual San Francisco Writers Conference, one of the premier gatherings in publishing.
The session will conclude the leadership conference that includes sessions on personal branding and business strategy across all publishing disciplines, as well as the annual Exceptional Woman award, to The Hollywood Reporter/Billboard media group co-president Janet Min.
Exceptional Women in Publishing was established in 1998 to educate, empower and support women in publishing and to educate, empower and support women and girls through the power of publishing. In addition to events, workshops and trainings offered throughout the year, EWIP presents its signature Women's Leadership Conference each spring, and honors an Exceptional Woman in Publishing. For more information about EWIP and to join, see ewip.org or email info@ewip.org. Tickets are available through EventBrite.
Standing Together: 20 Years of Exceptional Women
Thursday, March 30, 2016 8:00 AM – 6:00 PM
~~
8:00 AM Registration and breakfast
9:00 AM Breakfast Panel Standing Together, Taking a Stand
10:10 AM Sessions Tracks
Not In My Sandbox: Fighting unconscious bias & gender equality by knowing your rights [Personal Branding track]
Who's There? Developing the audience you want and need [Business Strategy track]
11:10 AM Session Tracks
From Crossroads to Intersection: How All Roads Lead to You [PBT]
Event as Brand, Platform and Distribution [BST]
12:00 PM 19th Annual EWIP Award Presentation: Janice Min,co-president and chief creative officer of The Hollywood Reporter-Billboard Media Group
1:30 PM Session Tracks
Live Now…: Video's Third Wave [PBT]
Brought To You By Who Knows Whom: Sponsorship, freemium, subscription, native advertising and other ways business is trying to figure it out [BST]
2:30 PM Session Tracks
24-7: How to reclaim your life in a relentless technological pace [PBT]
Number's Game: Pivoting to data and product thinking [BST]
3:30-5 PM Publishers Panel + Author Signing
Moderator: Fuse Literary Agency partner Laurie McLean
Authors Aya de Leon, Vanessa Hua, Naheed Senzai
Ten Speed Press executive editor Lisa Westmoreland
Women's Fiction Writers Association founder and bestselling author Kerry Lonsdale
She Writes Press publisher Brooke Warner